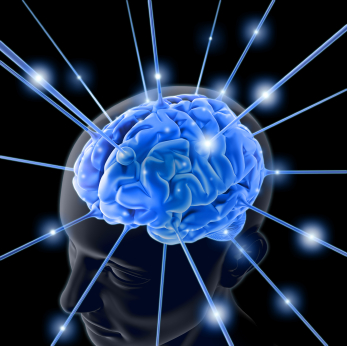 The impact of the global financial crisis keeps lingering, with the world of business remaining pessimistic as it it looks into the crystal ball for inspirational insights. Many wishing for a flash of brilliance to deliver the impetus necessary to inject growth and realise associated earnings.
This anaemic approach is driven by risk averse businesses continuing to remain in their comfort zones while preferring to let the "market" deliver the change required to drive customer appetite. In the meantime, growth is minimal or negative, cost management is perceived to be the key to survival. The business then stagnates in a cesspool of mediocrity.
So what is lacking? Are todays leaders so left brain and therefore analytical that the creative mind flows have been limited and potentially shutdown? Is the only perceived fix to focus on the same numbers expecting something to jump out and save the proverbial day?
There is also a group of organisations who have "jumped" into the world of "innovation" expecting a magic wand to ignite before their eyes. Yet they are more often than not ill prepared for such a process, with no supporting cultural drivers.
It can be argued, these businesses are in this position because they have not driven a culture of continuos learning. Learning from the environment that surrounds them, adapting through creativity, observation and sensitivity.
Many of you may have read, "The Fifth Discipline", " the Art and Practise of The Learning Organisation" authored by M.I.T. Professor Peter M. Senge (Published by Doubleday, August 1990, ISBN 0-385-26094-6).  Senge poses the question, "Does your organisation have a learning disability?" "Learning disabilities are tragic in children, but they are fatal in organisations. Because of them, few corporations live even half as long as a person-most die before they reach the age of forty"
So let's reflect as to why this may be the case and the potential impact on your business. With reference to Senge and "The parable of the boiled frog", "If you place a frog in a pot of boiling water, it will immediately try to scramble out. But if you place the frog in room temperature water, and don't scare him, he will stay put. Now, if the pot sits on a heat source, and if you gradually turn up the temperature, something very interesting happens. As the temperature rises from 70 to 80 degreesF., the frog will do nothing. In fact, he will show every sign of enjoying himself. As the temperature gradually increases, the frog will become groggier and groggier, until he is unable to climb out of the pot. Though there is nothing restraining him, the frog will sit there and boil. Why? Because the frog's internal apparatus for sensing threats to survival is geared to sudden changes in his environment, not to slow, gradual changes. "
Some will immediately suggest that the GFC was sudden and not a slow change. This may be true, however, many business were not adapting to the changing economic environment around them prior to the GFC and as a consequence in an environment of dramatic change its too late for some. For example, book retailing, Borders Books and Angus and Robertson, they are brands disappearing into the "ether". Many electrical and white goods retailers did not want to gradually morph their business to take into account the world of the internet. Instead they just wanted to remain the same, following a business as usual model, while their customers have been slowly adapting to the world of internet shopping.
At Mind Fusion we believe significant numbers of organisations would have been better prepared for the sudden changes such as the GFC if they had had a culture of continuos learning. Where "learning" is about the environment that surrounds them, yet those that manage by the balance sheet alone, die by the balance sheet.
Great market leadership, is all about approach, where learning is at the core, embraced by an effective cultural focus inclusive of innovation and market sensitivity. Where creativity is not shunned, but enthusiastically supported and adopted as a key driver of market leadership and differentiation. Where looking forward and not backward at the "numbers" is the prime driver of success.
There is no doubt that a logical approach to a creative process within any business appears as an oxymoron. However, it is an essential element to a market leading position.
At Mind Fusion we are passionate about assisting organisations deliver "learning" as a core element of their business culture, and as such we would be delighted to support your business move forward. Don't give your competitors the lead opportunity.  Contact us now to explore in greater detail.