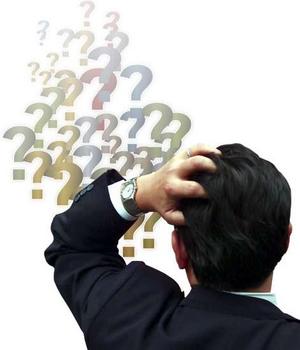 How often have you heard, or read of an organisation with a new 10 point strategic plan to rectify, or improve business performance, or even a five point plan?
What happens then, do they succeed with all, some, or none of these points being realised?
Is the organisation at large aware of the plan, and are they collectively focused to deliver the extensive list of initiatives? Or, is it just "hot air" from the top that the rest of the organisation acknowledges and do not actively support? For most, it is all about business as usual.
From my organisational learning I believe such plans are doomed to fail, and at best they are only partially successful. Why?
It is a bit like attempting to swallow an apple with one bite, rather than taking controlled bites. You choke!
This is because the ramifications of too many points in a strategic plan and the requirements to execute are not clearly understood by those who orchestrate them, including the board, and or the senior management team. Furthermore, for many the day-to-day activities and associated firefighting takes priority.
What do I mean by this?
Consider the following; Typically a well focused single minded strategic plan has an approximate 80% or greater chance of succeeding. If it is based on one core strategy necessary to drive the most effective outcome. When you get to 10 points the success rate is typically less then 10%. Why?
Given that in many cases the first priority of most organisations is to deliver the day-to-day or business as usual requirements. In other words, the engine of business needs to keep turning and not go backward. Strategic initiatives are usually business improvement or directional changes with the intent of improving performance.
A point also not realised by many is the strategy set by the board has a number of tactics associated with it, these become the next level of the organisations working strategy, and consequently you have your first level multiple from the original. From one core strategy you may require 2 or many enabling tactics. Typically with a top down ten point strategic plan you can expect a minimum of 20 to 50 second level tactics, and if this process is followed through the organisation they increase exponentially. For each layer thereafter the same principle applies with the possibility of ending up with numerous tactics required to drive the plan. The confusion continues to expand when the number of KPI's (Key Performance Indicators) are allocated to each tactic creating a large and unwieldily monitoring process. In other words, the original plan looses focus and discipline, with the final ramification being a poor level of effective execution.
The summary take-out being, too complex, too confusing and no single minded ownership. All leading to failure and a loss of confidence from the board to the leadership team, the staff, and finally the customers. Although not aware of the plan, customers may be impacted by the potential service or product performance loss.
Of course all this is subject to timing and prioritisation of the initiatives to ensure that they are not all actioned simultaneously, but aligned to appropriate staggered milestones. The level of complexity for each initiative also plays a significant role in the fulfilment of the plan. The more complex the initiative the more focused the plan required, meaning less rather than more.
We look forward to your comments and feedback. If you would like to explore "Too many strategic initiatives" in more detail,  please contact us at Mind Fusion today. Our role is to assist your business deliver profitable solutions in support of your every day business challenges.