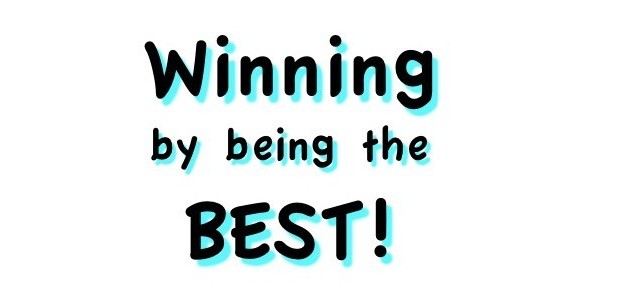 Like many entering into the new year I have pondered on my current business model, with a range of basic questions. What could I be doing better? How can I improve the profile of my business? What business should I be in, and is it the right one? How do I maximise success personally and financially? How do I become the preferred option for my current and potential future customers?
Where do these questions take me and what has been the core learning for me in the last 12 months?
The answers appear to align in the summation of some of my previous blog articles relating to Business culture, simplicity, and value. However, it is easy to dismiss these points with a, so what, or not again. But that would be missing the essence of what this article is about, particularly when the world as we know it is in financial chaos. To survive and grow means that any business will need to:-
provide the BEST value
provide the BEST and most simple customer focused solutions
how do I develop the BEST business culture
If it is not obvious, then let me clarify. Winning businesses in 2012 will need to strive to be the best in any one or more of the three attributes above. However, this does not mean you can be a one hit wonder, that is, the best today and average tomorrow. It means you will need to strive to be the best, and when and if you ever become the best, then it will require rigour, persistence, and discipline to retain this position day after day without dropping the ball. The danger being, if you do drop the ball then recovery can be more difficult than the attainment of best in the first instance. As you will no longer be able to claim such a position without gaining the trust and respect of your customers. It's a hard road and my core focus in 2012.So where is the proof?
I have recently read an article on CNN.com quoting a letter from Mark Zuckerberg called, "The Hacker Way" which was sent to potential investors in the Facebook IPO. In it he states a numbers of core values that I, and I am sure many of you reading this article will concur with. For example:
Focus on impact – always focus on solving the most important problems
Move fast – the faster you move, the more you stumble,  therefore the faster you learn compared to your competitors. Move fast and "break things" (metaphorical point for making mistakes), in other words if you are not making mistakes then you are not moving fast enough
Be bold – building great things requires taking risk. In business taking no risk is the riskiest thing
Be open – where people can openly share information and ideas, where the free flow of information enables better decision making leading to new innovation
Build social value – assist communities to build value in everything they do, therefor you become more valuable to them.
The "Hacker Way" is in reality the Facebook way, in other words the fundamental essence of their success, and why they are best in social media.This level of succinct focus provides a pragmatic view and potential opportunity for those keen to move their business forward in 2012, winning in an evermore competitive and aggressive market requires a rethink in how we all approach our business strategy. However, starting with a single minded focus of being best in at least one area of your industry where the benefit flows to the customer is a great place to start.
We look forward to your comments and feedback. If you would like to explore and discuss this article in more detail,  please contact us at Mind Fusion today. Our role is to assist your business deliver profitable solutions in support of your every day business challenges.