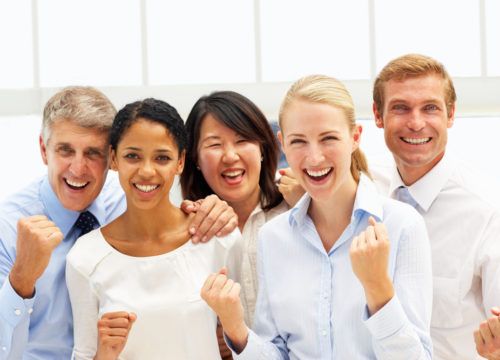 Coaching for leadership performance
"One of the things I've done well over the years is managing change. I believe that you control change by accepting it. That also means having confidence in the people you hire" – Sir Alec Ferguson (Former manager of Manchester United Football club; " Harvard Business Review, October 2013*, p. 28) "Ferguson was far more than a coach. He played a central role in the United organisation, managing not just the first team but the entire club." *p.19
Raising the bar and delivering performance
Those who are focused on the end goal are often individuals and teams who have a passion for performance and success, when supported by effective executive and team coaches the opportunity for enhanced performance supports the realisation of desired goals.
Growth in individuals leads to improved personal and team performance
Coaching leadership for optimum performance often means getting the most from what you already know and identifying the relevant gaps, resources and opportunities necessary to support the achievement of personal, team and business goals.
Why is 'Leadership Coaching' necessary?
In today's chaotic and intensely competitive business environment where time sensitive deadlines, together with business priorities, create performance pressures that frequently confront and consume leadership energy with ferocious and never diminishing intensity. Such scenarios aren't simply cognitively demanding, they frequently result in increased negative pressure, potentially leading to psychosomatic illness such as depression and lower overall levels of well-being and consequently performance.
To assist offset these potential impacts, supportive independent leadership coaching provides a catalyst for greater learning, personal effectiveness, and well-being. Therefore, regardless of competence and ability, great leaders and great teams look for added support to reduce the cognitive burden necessary to deliver optimum performance. Leadership coaching provides an opportunity to leverage and apply the personal strengths of the client in support of their optimum functioning, aimed at assisting the achievement of individual or team-based goals, potentially reducing some of the day-to-day negative pressures.
What is 'Leadership Coaching'?
There are a plethora of definitions relating to leadership coaching, many tailored to fit the unique requirements of the client, perhaps the most relevant to strategic leadership and team coaching as conducted by Mind Fusion is: 'a learning intervention designed to increase personal or collective capability and performance of an individual, group or team, through the application of the coaching principles of assisted reflection, analysis and motivation for change'- Adapted from – David Clutterbuck (The Complete Handbook of Coaching, p. 271)
Why choose Mind Fusion for your leadership coaching?
The coaching expertise provided by the Mind Fusion team is based on a deep and expansive understanding of leadership and management developed from real-world backgrounds in business leadership combined and reinforced with specialised post graduate business coaching qualifications. This ensures the Mind Fusion team are not only practising professional leaders they also possess world-class academic business coaching qualifications.
How is 'Leadership Coaching' conducted?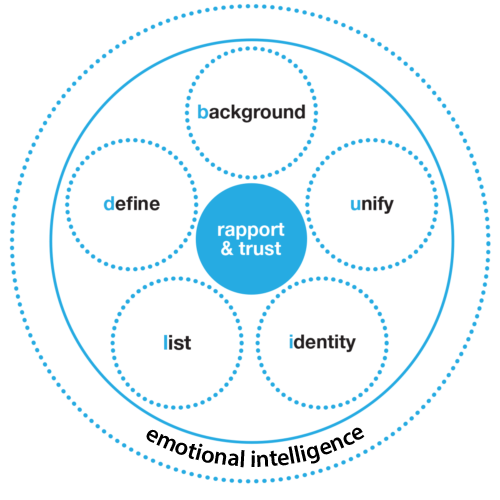 'Leadership Coaching' should be a fluid process readily adaptable to the unique need(s) of the client, however, to do this effectively requires flexible approaches and methodologies, consequently there is no one way of coaching, and more often than not most approaches can be regarded as 'eclectic'. In other words, the coach must tailor the process in support of the clients needs and desired goals. Nevertheless, a coaching model is a good way of explaining how a coaching process may be conducted. The following preferred model has been academically assessed, it is referred to as BUILD (Background, Unify focus, Identify goals, List actions and Define measures)©. Hence, the first step in this process is recognising the importance of each individual's relevant tacit and explicit knowledge in pursuit of performance-based goals.
Background is the prefatory element of the 'BUILD coaching model' © where you are encouraged to describe your story (issues, challenges), from here 'rich' insights and goals can be identified at a pace relevant to you or your team, thereby providing greater understanding of your story, hence, requiring a 'deep listening' approach by the coach. Background; is the 'keystone' element of the coaching model.
Unify focus: To ensure the 'output' from the narrative can be consolidated to support the identification of relevant goal(s) or issue(s) transitioning between Background and Identify goals provides the client an opportunity to clarify what is most relevant.
Identify goals: From the background narrative and the unified focus key issues and potential goals can be identified, the coach assists the client to identify the goal(s) that are most relevant.
List Action: When the goal is identified, the client is in a position to list the key activities, events, and resources including other individuals or teams necessary to deliver the goal.
Define measures: Clarification and the identification of a SMART action plan, including supporting K.P.I.'s and evaluation necessary to monitor and improve the client plan.