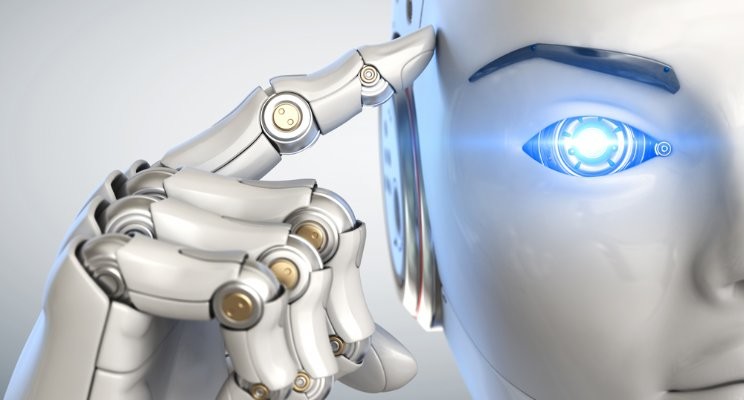 For most of my professional career, the one consistent war-cry I have heard in many established company boardrooms and across C-suite leadership teams is: "How do we cut costs?" Compared to a significantly lesser extent: How do we optimise our investments more effectively and drive growth? A myopic cost mindset is analogous to: Cut the lifeboats free, the ship is sinking. Eventually, without effective interventions, the ship sinks, together with all its assets while the people left behind are cast adrift.
Importantly, this is not a statement that relates to good quality cost management, but rather a potentially regressive emphasis on costs at the expense of top-line structural growth. Moreover, the over-emphasis on cost eventually permeates the very core of an organisations culture. Many scholars and business leaders argue that the heart of this issue is based on the need for organisations to produce short-term results (short-termism).
An insight into shot-termism was revealed from research conducted in 2013 by McKinsey, cited by Barton and Wiseman (2014) based on a sample of 1000 board members and C-suite executives around the world, where 86% of those surveyed indicated longer time horizons for making effective decisions would positively impact corporate performance, including the strengthening of financial performance and increase levels of innovation. The Economist (Feb. 2017) also cited a McKinsey report which concludes 73% of firms surveyed were judged to be short-termist compared with the 27% long-termist who produced profits on average 36% higher than short-termist organisations.
So what?
Obviously, cost myopia signifies something is not right. For example: Why did we overspend in the first place? How did we get to this position? What could we have done differently? How and why did we choose the wrong strategy? Do we have capable leadership? "I can't imagine a better approach if we are to deliver shareholder expectations" or, "we don't have the skills to be innovative" etc..
Deeper considerations relating to the constant and pervasive use of, "how do we cut costs?" are rarely taken into consideration. Yet, staff who incessantly experience such persistent monologue suggest it is an emotionally draining and defeatist negative question. Cutting deep into their psyche, potentially reducing their very valuable intrinsic motivation levels, eventually impacting morale and culture. Ultimately, leading to deeper negative impacts on performance and productivity, forming part of an increasing regressive performance spiral.
The source of this predicament is primarily organisational leadership with the endorsement of the board where the ramification of 'regressive cost focused" statements are rarely considered.
Such situations are most often manifested by the way leaders think, or more explicitly their mindset. Interestingly, when the cost-cutting need arises through a leader, or Director it often results in groupthink within the leadership team, as few have the courage to challenge the collective approach. Consequently, the team or group ends the discussion in unanimous agreement rather than challenging often deeply embedded mindsets. It then becomes; 'This is the way we do things here', hence a negative cultural impact.
Furthermore, it signifies a blatant disconnect between the mindset of shareholders and that of the firm. For example, shareholders invest in organisations for growth or divest their holdings based on performance yield. Yet, the more common management mindset is often about reducing or increasing costs as a means of delivering profit outcomes. 
So is there an alternative approach and why is this important?
The answer to this question resides in the mindset alignment of Shareholders, Boards and Management. The common elements appear to be growth and investment. For example, a shareholder will ask the question for every dollar I invest what return should I expect? Therefore the same and more progressive question should be posed by boards and management. Some may say this is obvious, and we do this? However, the evidence suggests cost mindsets win the debate in the boardroom and that of the 'C' suite.
There is no doubting the central importance of effective cost management, however, boards and management teams would potentially gain sustainable business performance outcomes if the central focus was more about returns on investment associated with spend and therefore focus on generating growth, rather than the doomsday spiral associated with constant cost myopia.
Some of the causes of cost myopia may include:
A loss of disciplined focus on growth initiatives?
Poor leadership and innovation practices?
Cost cutting is an easy solution in providing a rapid fix and maintaining bottom line growth in the short term.
A poor strategic focus – a lack of consistency and discipline associated with potential growth initiatives
Too many strategic initiatives diluting potential outcomes
A culture of cost cutting has become the norm
Governance practices associated with business performance have become stale or overlooked.
Leadership mindsets often take three specific positions: 

Figure 1. Leadership and Director mindsets
Growth mindset – committed to effective and prudent capital investment into growth projects often associated with innovation leading to top-line structural growth. Key to this outcome is an appropriate risk mitigation strategy.
Ambivalent mindset – difficulty in determining a suitable approach, due to conflicting motivations which leads to increased uncertainty. For example: Are we focusing on growth or a slash and burn approach to cost? Leadership with an 'ambivalent mindset' often create a work environment where staff do not understand the core business strategy. For example, "I receive mixed signals from the powers to be about what I should be focusing on…".
Cost mindset – A position often taken when the leadership team has been unable to achieve sufficient growth, or when changing market conditions have led to significant cost increases, or poor past leadership decisions, or poor risk-based governance practices, or when cost myopia has become prevalent as previously outlined.
Empirical evidence suggests that the companies who survive and thrive focus on investment associated with a locus of performance connected with top and bottom line growth, inclusive of effective innovation practice. Compared to those who focus on a cost mindset who ultimately disappear into the abyss.
What is the mindset of your leadership?
The author
David Bickett is the Principal of Mind Fusion a boutique leadership coaching and consulting firm, supporting organisations to create market-leading innovation strategy and culture.
References
Barton, D. & Wiseman, M. 2014. Focusing Capital on the long term, Harvard Business Review, February, 2014, pp. 45-51.
Christensen, CM. & van Bever, D. 2014. The Capitalists Dilemma, Harvard Business Review, June, 2014, pp. 60-68.
Miller, WR. & Rollnick, S. 2013. Motivational interviewing: Helping people change, 3rd ed. Guilford Press, London, UK.
Ready, D. & Mulally, A. 2017. How to become a game changing leader, MIT Sloan Management Review, Fall 2017, pp. 63-71
Ryan, RM. & Deci, EL., 2000. Self-determination theory and the facilitation of intrinsic motivation, social development, and well-being. The American psychologist, 55(1), pp.68–78.
Ryder, B. 2017. Corporate short-termism is a frustrating slippery idea, The Economist, February 16th 2017, accessed at: https://www.economist.com/news/business/21717069-firms-are-increasingly-accused-failing-look-ahead-misdiagnosis-corporate , November, 2017.