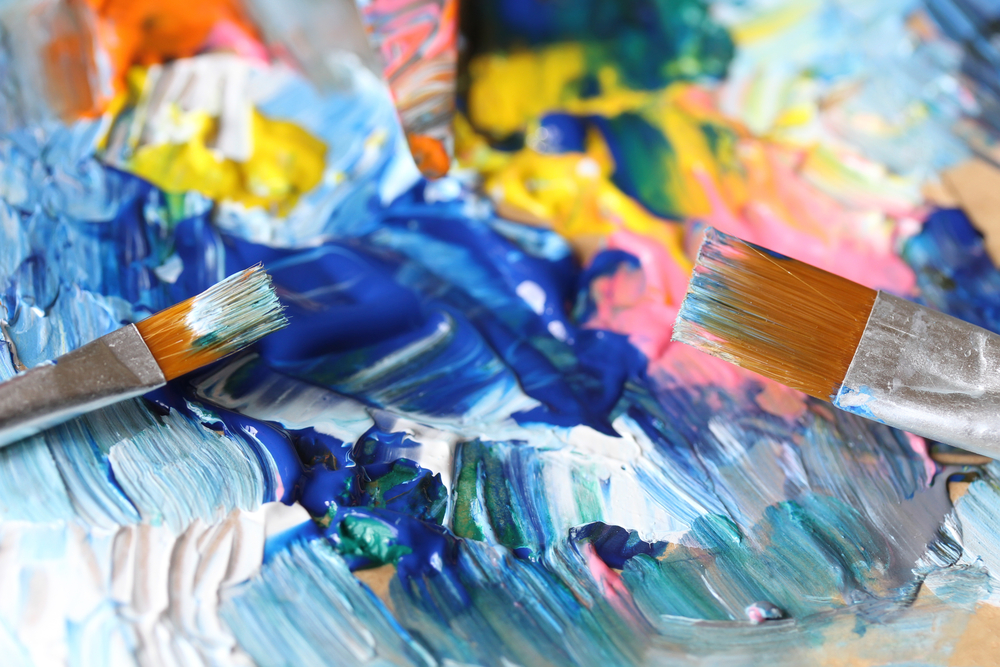 Creativity: The artistry of leadership and innovation
Have you ever considered why one of the most creative periods in human history; the Italian Renaissance became so creatively intense and enduringly successful? Was it because of spontaneity within the creative communities of Florence? Did something so miraculous happen that it was not replicable ever again? Or was there a catalytic event or opportunity that enabled such creativity to spawn, grow and endure? And if so, what can organizations learn from such insights so they may experience the rewards to be derived from their own learning and knowledge?
For the Florentines, the fourteenth through to the seventeenth centuries witnessed the unleashing of wonderous new works of art, by Donatello, Michelangelo, Botticelli, Raphael, and DaVinci. They all had learned from scholars who had enthusiastically rediscovered the works of Roman classical masters by excavating ruins from the 'Dark Ages', then copying and analyzing the works of the original classical masters. However, this rekindled knowledge was by no means the core secret to such enormous creative productivity and output. Yet, there were few places on earth experiencing a similar level of creativity at that time. Florence underwent an extraordinary increase in wealth during the Renaissance eventually becoming one of the richest cities in Europe, initially resulting from trading, later wool, and textile manufacturing, until ultimately the rich merchants enabled the development of financial capability resulting in increasing numbers of bankers, including the Medici family. Individuals without money were often exploited.
It was within this environment of uncertainty and wealth that the leaders of Florence decided to make Florence the "most beautiful city ….". Moreover, to achieve this courageous goal was not for the leaders of Florence to needlessly throw money at artisans and see what they miraculously produced, instead they became intensively involved in the process of encouraging, evaluating, and selecting the works they desired. An example of this included the engineering completion of the dome of Florence Cathedral, 'Santa Maria del Fiore' by Brunelleschi where innovative brilliance combined with engineering skill achieved what was perceived to be near impossible.
Scholars such as Arnold Hauser suggest "the art of the early Renaissance … the starting point of production is to be found mostly not in the creative urge, the subjective self-expression and spontaneous inspiration of the artist, but in the task set by the customer". Consequently, it has been suggested that without such an inseparable connection between skill and capability, leadership and financial support and an intense desire to please their respective customers (e.g. Bankers, Merchants, and the church) collectively forming a systematic relationship, the Florentine Renaissance would not have been achieved.
Nevertheless, as we reflect on the world as it is today all organizations have a choice, either foster learning from within and the external world around them or continue to struggle to their eventual demise.
As organizations attempt to differentiate themselves, the role of creativity as a highway to innovation in most companies is unclear to many stakeholders, inclusive of staff, customers, and shareholders. Furthermore, there is evidence from recent research that less than 10% of organizations have a culture where innovation can thrive and be intrinsic to the way employees work and operate.  Consequently, for many, innovation is placed in the too hard basket where ad hoc innovation is preferred, conducted by the rarified few who have the capacity, capability, and confidence to pursue creative and innovative ideas.
There is much to be learnt from the Florentine Renaissance, starting with a reward systems focused on the quality of creative output leading to a level of market differentiation and  leadership  rather than a meaningless set of goals aligned to output alone; perhaps if rewards were  focused on meaningful and relevant creativity then significant growth in output productivity and market share would follow. Nonetheless, the creative output of the Florentines was often initially stimulated by the involvement of leadership, followed by their active encouragement and ongoing support for the creative process.
Are there examples of this approach in the modern 21st-century organizations?
Perhaps the most notable organization is Amazon, led by Jeff Bozos who proposes "innovation is everyone's job, not for a selected few" consequently his teams consider three basic notions:
Surround yourself with people who have a creative track record
Look for individuals who are stubborn with regards to their own vision thereby having a relentless desire to create something new and valuable, while also being 'flexible' with regards to the best  means of achieving their outcome
Teams are given an innovation challenge – but first, they are taught how to experiment.
Perhaps within these insights can be found  a missing golden thread with origins emanating from the Florentine scholars, leaders, and artisans? Where today's organizations can thrive as a result of their profitable creative output.
What are your thoughts?
References
Csikszentmihalyi, M. 1996, Creativity; Flow and the Psychology of Discovery and Invention, Harper Perennial, New York
Dyer, J. Gregersen, H. Christensen, CM. 2011, The Innovator's DNA: Mastering the Five Skills of Disruptive Innovation, Harvard Business Review Press, Boston, Massachusetts, USA